I use and recommend Dow Corning 340.
Kapton©/polyimide:
Polyimide film is used by some manufacturers for electrical insulators. It is an amber colored film that can handle temperatures as high as 800°F. The following photo shows what polyimide film looks like. It's available on rolls or in sheets.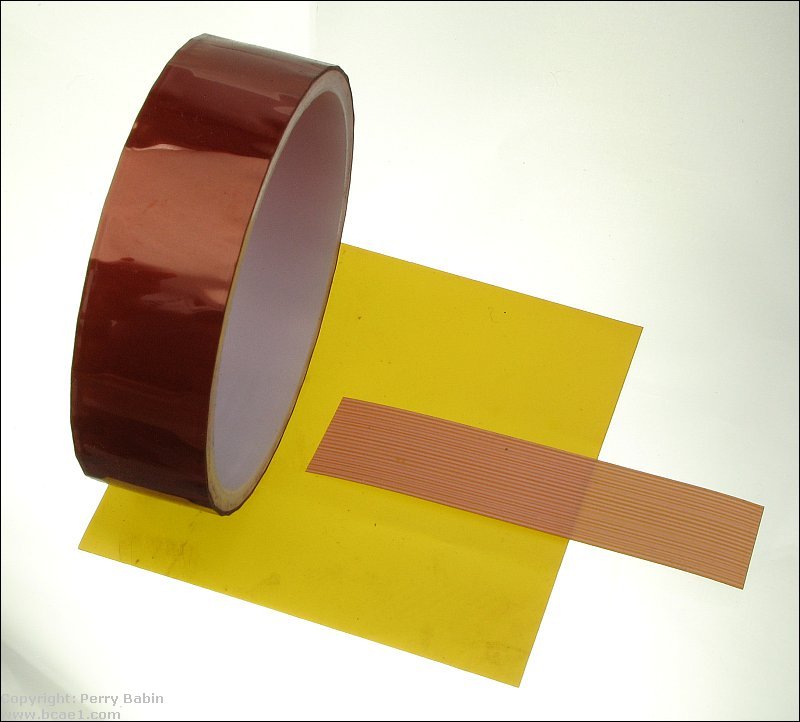 This close-up shows the surface of a strip of Kapton that has had heatsink compound pre-applied.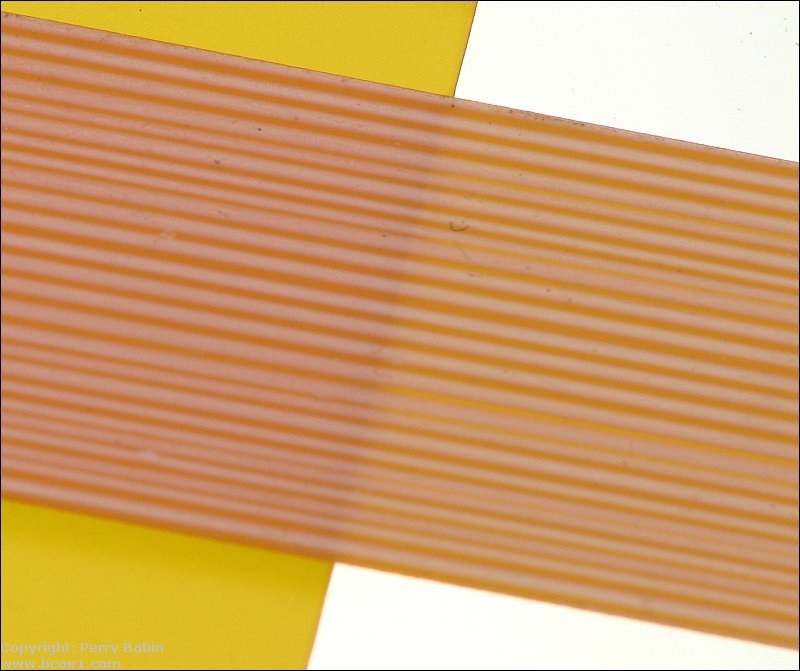 Sil-Pads:
Sil-pads come in a few different varieties. The most common is a silicone rubber material reinforced with fiberglass. A different version has 2 thin silicone layers sandwiching a layer of polyimide film. The following is an example of a glass reinforced sil-pad. Many manufacturers use sil pads because they don't require grease to perform to spec (which makes assembly quicker and easier). All others listed on this page require thermal grease to properly conduct heat.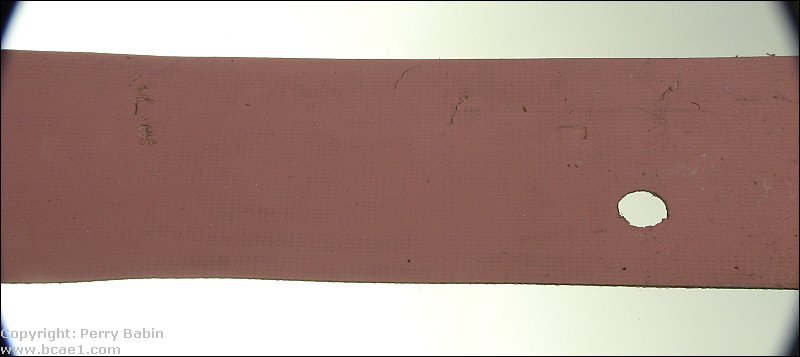 This lets you see the surface texture. The weave that you see is from the fiberglass fabric in the core of the insulator.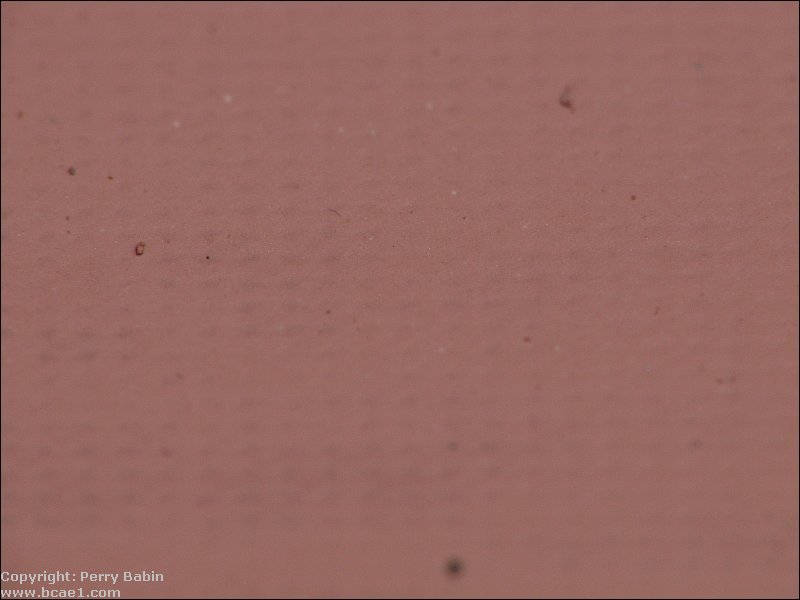 Metallic Insulators:
Some manufacturers use a metallic insulator like anodized aluminum. The anodizing process creates a thin aluminum oxide layer which is an electrical insulator. This is a very effective thermal conductor. The following is an example of a metallic insulator that was used in a Rockford amplifier.

Ceramic Insulators:
Ceramic insulators are more expensive than most insulators so they're rarely used. When they are used, it's generally because the transistor needs to be a bit more isolated from the heatsink. One example is in a class D amp. When the output transistors use mica insulators, the heatsink radiates significant high frequency electrical noise. With the ceramic insulators, the radiated noise is significantly less.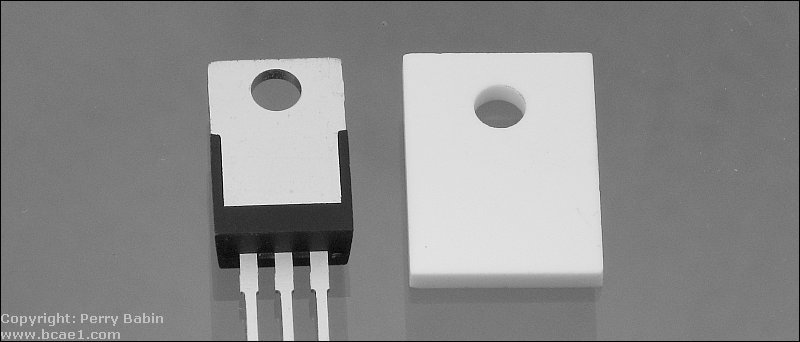 Thermal Impedance/Resistance:
Some electrical insulators are more efficient than others in transferring heat from a semiconductor to the heat sink. The thermal transfer efficiency is expressed by the formula Rth=°C-in²/W and says that... for every square inch of area, the temperature will rise a given number of degrees Celcius for every watt of dissipation. If the specification says 0.5°C/W and you have 10 watts of dissipation, the temperature of the semiconductor is is going to be 5°C higher than the heat sink. From best to worst (of the types listed) I prefer... aluminum oxide, mica, Kapton and lastly sil-pads. Remember that the formula expresses the RATE that the insulator can conduct the heat. All of them can transfer the heat but some can do it more quickly.